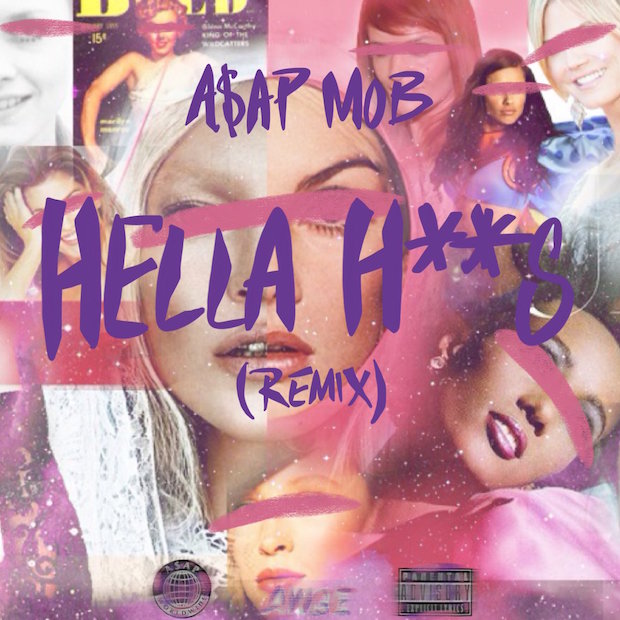 We're all trying to survive the harsh winter weeks, and a recently uncovered Danny Brown verse can certainly stoke the fire in one's gut. Fans of the Adderall Admiral got a gift in the form of the remixed A$AP Mob track, "Hella Hoes," with Brown's once lost verse intact.
A$AP Mob, a rap collective featuring prominent artists such as A$AP Rocky and A$AP Ferg, are frequent collaborators with the leader of Bruiser Brigade. Their blend of rap is a unique and potent concoction: hard hitting, trap sensibilities meet the pacing and cadences of the East Coast. One of the best things about any collaboration between Danny Brown and A$AP Mob is the clashing of styles: a dissonance of flows that forms a chaotic but invigorating sense of overstimulation.
First put out two years ago by A$AP Mob, "Hella Hoes" was a banger through and through. Brown's verse was originally supposed to be on the song but was cut with little fanfare. Now released as an offering through A$AP Mob's weekly "Wavy Wednesdays," we can hear the song in its full grit and glory. Spoiler alert: Danny Brown goes in.
Listen to "Hella Hoes" below:
Comments