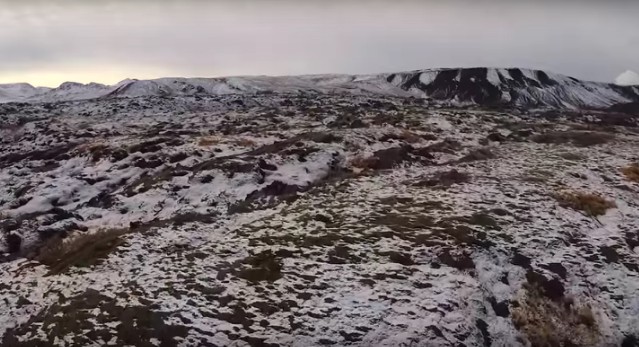 Ann Arbor native Colin Stetson is a virtuoso saxophone player whose past collaborations with artists such as Tom Waits, Arcade Fire, Bon Iver, and TV on the Radio read as a veritable encyclopedia of experimental musicianship.
After Stetson's last solo effort, 2013's New History Warfare Vol. 3: To See More Light, anticipation for his next work ran high. It is with these expectations that Stetson recently announced a new album, SORROW, due out April 8 via Kartel Music Group. According to Stetson, the record "is an intact rendition of Henryk Górecki's 3rd Symphony, though one which has been filtered through the lens of my particular musical aesthetic and experience." 
Now the artist has shared a music video for an excerpt from the album, directed by Dan Huiting. "I (Extract)" features Stetson, accompanied by his sister, the mezzo-soprano Megan Stetson. Together, they set out to meld the influences of early electronic music and the crushing beauty of black metal with the inimitable ear Stetson has become known for.
The track feels rather ambient, and the clip's "actors" consist of the elements in the natural world. As the brutally gorgeous track unfolds, an opera of the earth takes the stage, full of forbidding frozen landscapes and the raw erosive power of the sea. If "I (Extract)" is any indication, then with SORROW Stetson will have delivered another remarkable work.
Watch the video for "SORROW – I (Extract)" below:
Comments