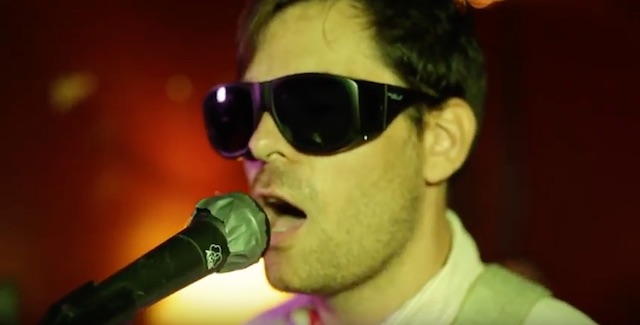 Detroit's Chronic Tan released their debut EP Wilderness Campaign last fall on Palm Tapes, introducing us to their cerebral, reverb-soaked brand of rock. With a heavy nod to '90s underground indie bands, Chronic Tan's songs are built on a solid foundation of tight guitar playing and vocalist Kevin Singer's meticulous lyricism. Singer's voice also recalls the charismatic yelps of such critical darlings as Travis Morrison or even Stephen Malkmus, and Chronic Tan have the personality to match.
In the video for standout track "La La Lodge," dedicated to the notorious Detroit freeway, the band showcase their personality up front and center. Punctuated by a soaring chorus and nebulous, psychedelic visual montages, the video also embraces the quartet's wacky temperament with goofy little vignettes. One can only imagine what this video shoot was like behind the scenes, let alone regular band practice. It's hard to tell how Chronic Tan could get through a single full take without somebody bursting out laughing.
Chronic Tan play tonight, March 23, at the UFO Factory with Chicago-based act Clearance. Doors are at 9:00 p.m. They're also playing at Trixie's Bar with Double Winter on April 7.
You can watch the Detroit Music Magazine premiere of the video for "La La Lodge" below. Check out another track from the band's EP after the jump, and purchase the cassette via Palm Tapes webstore.
Comments