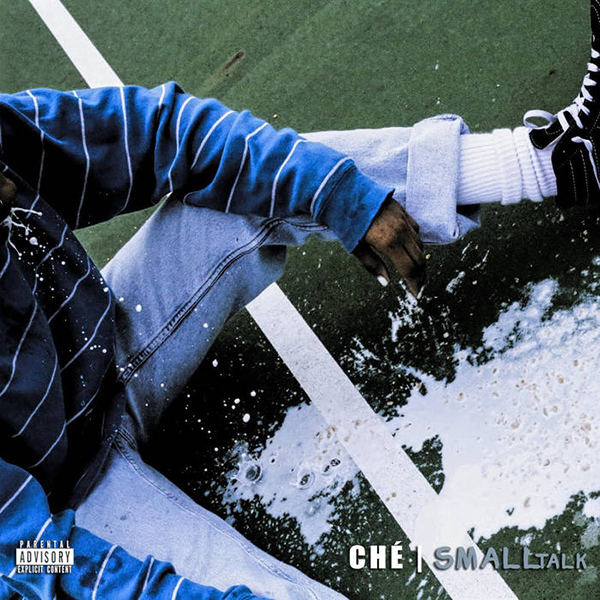 When the lean-sipping supergroup of Rich Gang, Rich Homie Quan, and Young Thug released "Lifestyle" in 2014, a movement that had been slowly marinating in the Atlanta club scene finally boiled over. Rappers who would have been considered outsiders are now commercially successful and taking over Top 40 radio. Future has found fame by being emotionally raw and vulnerable, while Young Thug prances around in skin-tight blouses and fuzzy pink boots. Who ever thought that this genre would put more emphasis on honest self-expression than puffed-up grandiosity?
Enter Ché (FKA Detroit Che) with her neon green braids and devil-may-care attitude. She is born out of this new school of hip-hop, where one is applauded—rather than reprimanded—for originality and quirkiness. Ché crafts her own rules, giving listeners a complete picture up front of who she is as an artist. Fans know she can rap and that she's an enthralling live performer, so to see her present such strong work as well is really exciting.
SMALLtalk plays like a mini-mixtape: eight brief songs that showcase Ché's rapping proficiency, with boastful instrumentals that play to her strengths. It opens somewhat ominously, with barren and skeletal sounds on "What's It Gon Take," before our hero comes bounding in. The mood switches up a little, as the MC morphs the track into a dark jazzy number, like something BadBadNotGood would produce. The next two tracks feature some hard-hitting 808s that lay the foundation for Ché's tight, swagger-filled rhymes. There's definitely a reason why she won BET's Hot 16 contest a couple years back, and you can find it on "Stop Believing" and "Drive Thru."
Although she does a good job boasting and bragging, SMALLtalk's most compelling points come during the second half of the project. "Answer" features a delicate instrumental from ALI. Keys, composed of a sparse piano line with some quiet bass and snare to keep time. This allows Ché to excel based on rhyming skills alone, and her claimed gravitas feels actualized and real. "Like Sheeh" is the type of song that truly pushes a personality like Ché's to its fullest potential. She rides the skittering beat like a roller coaster, filling every second with playful, menacing bars and equally playful (and not as menacing) ad libs, making this an addictive song. The young Detroit rapper sounds compelling, which isn't easy to achieve.
While impressive, this release seems like one iota of Ché's full capacity. It's reminiscent of ZelooperZ's HELP: a solid album brimming with personality. Yet it felt like he was just getting started, and indeed, that was true. Be on the look out for the Queen of the Green in the coming summer months, but first check out SMALLtalk.
---
Stream SMALLtalk below:
Comments