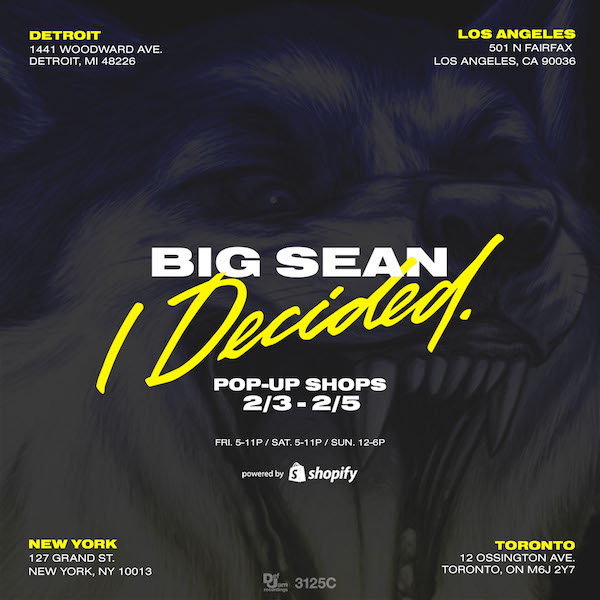 To help celebrate the release of his fourth solo studio album I Decided., Big Sean is taking a page from his mentor Kanye West's playbook. The multi-platinum, Grammy-nominated recording artist has announced his first-ever pop-up shops, which will take over four cities this weekend. The locations will open today at 5 p.m. in New York, Los Angeles, Toronto, and the rapper's hometown of Detroit. The three-day retail experience is powered by Shopify, a multi-channel commerce platform that lets anyone sell goods anywhere.
Big Sean is billing the pop ups as an extension of his brand, "offering a visual and fashionable interpretation of I Decided." According to a press release, "Each piece reflects his artistic expression and all designs are inspired by Sean's graphic wordplay throughout the highly anticipated album." The limited edition collection — which ranges from $30 to $200 — includes t-shirts, hats, hoodies, sweats, bomber jackets, and more.
The pop ups will be open Friday and Saturday from 5 to 11 p.m. and Sunday from noon to 6 p.m. The Detroit shop is located Downtown on 1441 Woodward Avenue. You can see some pieces from the collection below and stay tuned to Detroit Music Magazine for updated coverage of the event. I Decided. is available to purchase and stream today. Watch the video for "Bounce Back" after the jump.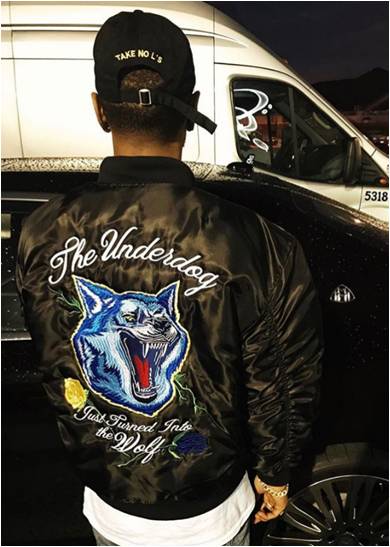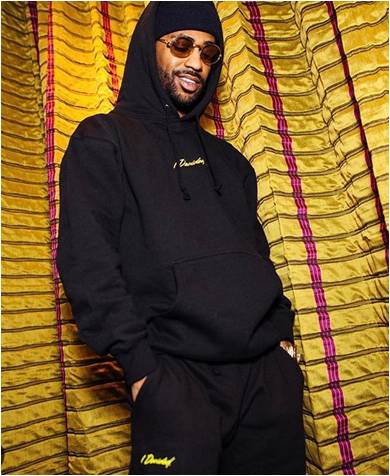 Comments