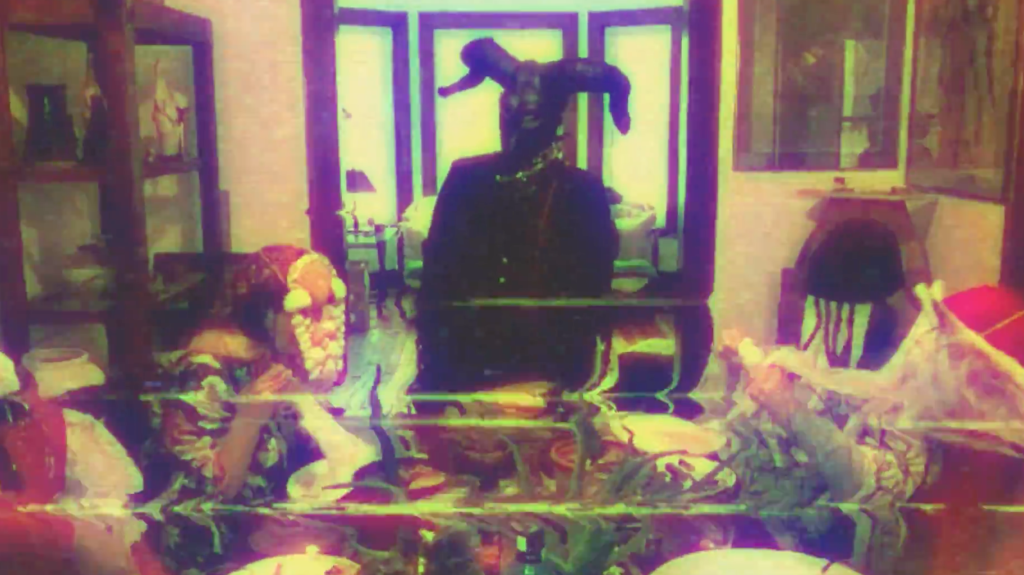 Detroit experimental pop act Baron Crooks Tangle Parade is gearing up to drop its first project From Anybody, For Everybody. But first, the one-man show is gracing listeners (and viewers) with a video for "Belly Ache" – one of the upcoming project's singles.
Baron Crooks (born Joshua Cook) is the music scholar and skilled percussionist behind the madness. His interest in alternative pop was born from the lack of visibility for experimental music in the city, after he explored Detroit's underground percussion community firsthand. Baron Crooks Tangle Parade represents a more approachable arm of the city's avant-garde, relying heavily on synths and loop pedals to create playful melodies with ambient qualities. Crooks credits his use of the Roland SP555 and the Roland SPD-S, in addition to a Casio SK-5 and a Septavox synth, to create his distinct sound.
In the video for "Belly Ache," a group of gowned figures "sit down" to a chaotic meal of batteries, tinsel, cotton, and champagne. It's abstract, but also of this world. The four-minute, lo-fi video is shot with a grainy filter, further warping the bizarre storyline and calling attention to Crooks' psychedelic sound. The concept for "Belly Ache" is fantastical, but once the creatures head outside, the world is unmistakably winter-in-Detroit.
For more Baron Crooks, follow along on Soundcloud.
Watch Baron Crooks Tangle Parade's video for "Belly Ache" below:
Comments