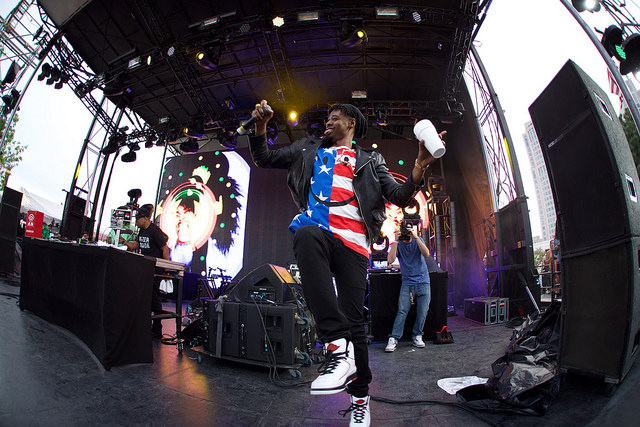 On the heels of its successful Portland debut with producer Kaytranada, adidas Originals has extended its EQT 'Essentialism' free concert series to four new cities in celebration of the origin of the EQT franchise. The next stop of the concert series happens to be Detroit — with a performance on August 19 by rapper Angel Haze, producer Jay Daniel, and Bruiser Brigade leader Danny Brown as the headliner.
adidas Originals is going back to basics for this series and standing by the EQT philosophy – "everything that is essential, nothing that is not." The concert will channel '90s underground parties down to their raw essence and apply the same pared-down approach of the EQT line. Inspired by the groundbreaking movements in music that originated from each chosen city, the 'Essentialism' concert is set to capture and celebrate what makes Detroit unique.
The show will take place at the Russell Industrial on 1600 Clay Street at 7 p.m. on August 19. You must be at least 18 years old and RSVP to attend the event.
To RSVP, visit http://www.eqtdet.com/
and complete the form. You'll obtain a unique QR code (via email) after watching a short EQT video. Present that QR code at the door, and you'll be granted free entry. For more information, follow @adidasOriginals on social media.
Comments