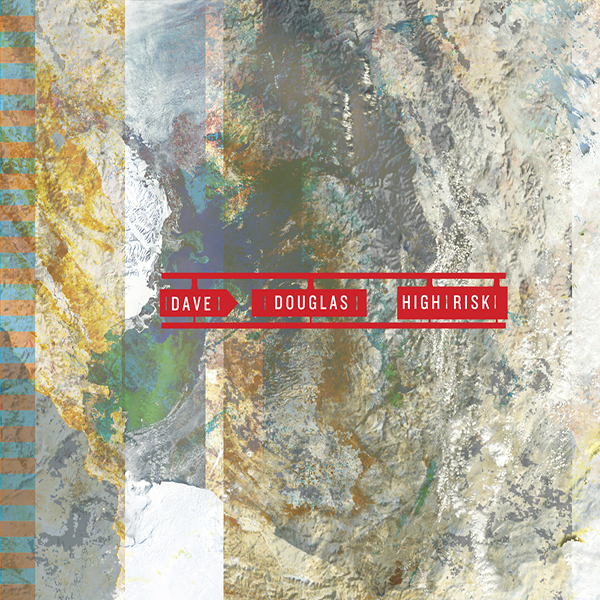 You can't really talk about trumpeter Dave Douglas' latest release – the self-titled debut of High Risk – for very long before a couple key points inevitably get raised. Foremost among these talking points is that the quartet from which the album takes its name is really the brainchild of both Dave Douglas and one Zach Saginaw, better known as Shigeto, an Ann Arbor-born experimental electronic music producer and left-field hip-hop drummer. The two met for the first time last year at a Red Bull Music Academy event that paired together musicians for improvisation work, and from there they continued a collaborative relationship.
This isn't the first time Douglas has worked with an artist outside the traditional realm of jazz – that list includes electronic musicians like Yuka Honda, Ikue Mori, Jamie Saft, and DJ Olive. Still, these artists' contributions to Douglas' output almost felt ancillary and not quite integrated into the whole, with their role falling into that of providing sonic color or manipulating existing qualities in the music.
That's not the case on Douglas' new collaboration, High Risk, which balances traditional instrumentation with electronic textures. The eponymous quartet – rounded out by drummer Mark Guiliana and bassist Jonathan Maron – operate as a cohesive unit without losing their individuality. You can partially credit this to Douglas' extensive experience both as a bandleader and as a member of multiple ensembles. But you can also sense a genuine appreciation on Shigeto's part for jazz performance's unique hurdles: from dealing with real-time harmonic changes to juggling improvisational flow in a group context.
Over High Risk's seven tracks, the quartet make reference to a number of seminal fusion jazz icons' works – from Miles Davis' and Weather Report's first electrified recordings to Herbie Hancock's embrace of funk and electro, from Jon Hassell's forays into world music to Tortoise and The Sea & Cake's post-rock flirtations, all the way through to FlyLo's jazz-inflected electronic odes to his aunt Alice Coltrane – but there's no mistaking them for anyone else; this sound is singular.
There is a strong chance that many of the people who will pick up High Risk may do so on the basis of one-quarter of the ensemble behind its making. Though that should come as no surprise, especially given jazz's decline in popularity, albums like this provide hope, as they introduce new listeners to a still-vital genre. Jazz has always played with dance culture, but this is something else. Instead of a rote exercise in electronic experimentation suitable for academia, this is a real feat of musical collaboration that wasn't made for the conservatory or the club, but rather uncharted territory.
Many exciting developments are happening in the world of contemporary jazz – from Vijay Iyer's interpretations of popular music to Kamasi Washington's three-hour opus The Epic – but High Risk is truest to its name. Rather than piggyback on the latest trend to attract fair-weather fans, the album relies on the strengths of its players and their group chemistry to create something new that wows without having to woo. These days, making work like that is the highest risk of all.
---
Stream High Risk below:
Comments